Apples and Oranges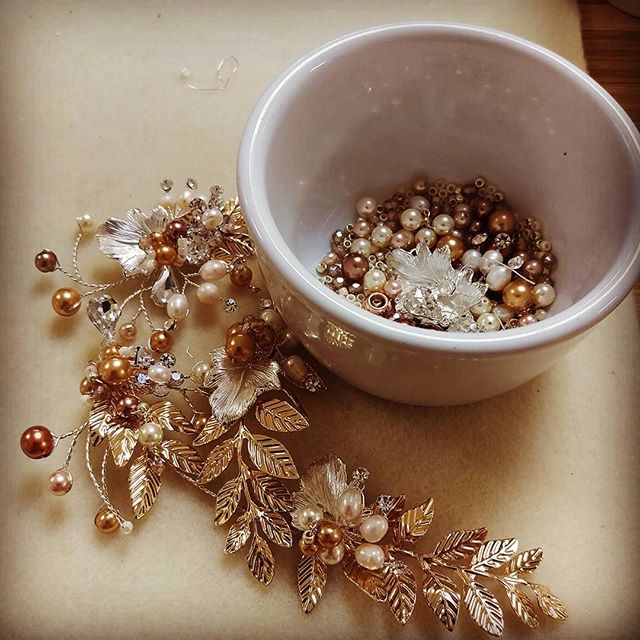 I create handcrafted Bridal Accessories and often in my line of work I come across comments like "I seen something similar on a website cheaper" or "I can get that from china for half the price" etc etc . 
It's like comparing apples and oranges. They are not the same .

For the Bride who wants a quality item don't be fooled by the lure of a perceived bargain on a far-flung website that offers a 4 week shipping time , you get what you pay for. We all know a story of a bride who bought what looked like a fabulous gown online only to have an unwearable rag arrive in the post . We also probably all know one who bought one that was fine too. But fine and fabulous are worlds apart .

Any accessory designer will know the base material cost of their pieces is high above what a finished piece is being sold for on these websites. Take for instance world-renowned Swarovski Crystals that are used in most designer work. These crystals are held in high regard across the world for their brilliance, beautiful shine and superb quality . Swarovski Crystals beads and stones can cost from €1-€6+ each!!! ...multiply that out across a detailed headpiece and you can quickly see where the costs accumulate. Add to that gold and silver plated wires, top class glass beads, hand made filigree components, hours of careful handcrafting , numerous emails or private consultations and fittings and the price starts to make more sense.

The difference is service, the difference is quality .

Do a bit of research find someone who is passionate about what they do and passionate about their little business. I can guarantee you they are using only the finest materials available. They should be able to offer you a superior service with a truly personal touch . They can probably tweak and alter the piece to your specification , or create a one-of-a-kind bespoke piece just for you . At the end you will receive a heirloom quality piece that can be passed down for generations . A piece that tells a story and holds it's beauty for years to come.

We all have different budget restraints and different items on which we are prepared to splurge . Choices need to be made in every purchase we make throughout life. We've all scoured the internet for cheaper alternatives at some point, and settled for some alternative. And there is no designer out there that has a problem with anyone importing a cheaper item when confined by their budget . The problem occurs when these pieces are compared with their high quality work as like for like. 
Apples and Oranges.
Kyna x